Keynote speaker: Keith Witek
Keith is Director of Business Development and Associate General Counsel, At Tesla.  In his current position, Keith is working with cross-functional teams within his company to drive complex business, legal, market, alliance, and engineering projects to improve sustainable transport.
Until early this year, Keith was Corporate Vice President for Strategy and Corporate Development at Advanced Micro Devices, Inc.  While at AMD, Keith managed corporate strategy, new business ventures, corporate strategic alliances, business development, M&A and asset deals, corporate R&D and portfolio management, IP strategy, and AMD Ventures strategic investments.  Prior to Keith's Corp Dev and Strategy role, Keith was the Chief of Staff for the President and COO of Advanced Micro Devices (AMD).  Keith was formerly an Assistant General Counsel and Director of AMD's Legal Department serving the CTO's Office, Innovative Systems Group, Embedded Computing Systems Division, Commercial Group, Consumer Group, Corporate Business Development, and Strategic Software Alliances over time.
Prior to joining AMD, Keith was a co-managing attorney for the Technology Transactions Group of Wilson Sonsini Goodrich and Rosati located in Austin, Texas focusing on start-ups and mergers and acquisitions.  Prior to working for WSGR, Keith was counsel for various divisions of Motorola Inc. and counsel for Metrowerks post its acquisition by Motorola.  Keith's practice has included business development, strategy, general contracts, technology transactions, client counseling, M&A, patent cross-licensing, patent prosecution, opinion drafting, and litigation support.
Keith has been an adjunct professor at the University of Texas School of Law where he has taught an IP and technology licensing course, and has taught IP and M&A paralegal course work at ACC.  Keith has published several papers and spoken on various IP, business development, and contract related topics around the world.  Keith is a co-author of an Internet and IP Law Treatise published by West Publishing in which Keith has written several chapters on IP creation, IP management, IP licensing, and technology transactions.
Keith is an inventor on over 30 issued US patents, and several foreign patents.  Keith holds a BS in both Electrical Engineering and Computer Science from the University of Wisconsin – Madison, and holds a Juris Doctorate from the University of Texas – Austin.
Summit Co-Chairs:
Allen Dines
Allen Dines is an Executive Partner at WISC Partners, a strategic operating capital fund founded by a group of Silicon Valley-based UW-Madison alumni. Allen has more than 30 years of experience at the executive level working at the interface of science and technology.  His passion is creation and growth of new ventures.  He is also active as a mentor and advisor with MERLIN mentors, 100State, Madworks Accelerator and MadVentures.  Most recently Allen was Assistant Director, New Ventures at the UW-Madison Office of Corporate Relations.  During his tenure at UW-Madison he founded or provided original inspiration for many of the programs and events that today are mainstays in Madison's startup scene. In 2003 he founded the Midwest Research University Network (MRUN), an alliance of Midwest university commercialization managers and others focused on fostering startup ventures.  Prior to joining UW- Madison, Allen was involved in three startup ventures, all in the biotechnology sector two of which he co-founded and all of which sold to leaders in their respective industries.  Prior to these ventures, Allen was an Associate with Booz, Allen & Hamilton, Inc. in Bethesda, MD working with the Pharmaceuticals, Agrichemicals and Food practice.  Allen holds degrees from the University of Michigan including a B.S, a Masters in Natural Resources and an MBA.
Matt Younkle
Matt Younkle is an inventor with an eye for business. His product development work has spanned a wide range of industries: from space research, to networking software, to draft beer. Matt's successes have resulted in the first food to ever be grown in space and the world's fastest retrofittable beer tap. His projects have been featured in USA Today, Popular Science, The Wall Street Journal, TIME Magazine, CNN, CNBC, FOX News, Chicago Sun Times and the Tonight Show with Jay Leno. Matt is a connoisseur of and oft-requested speaker on topics of innovation, intellectual property, patents and the commercialization of new products. Matt's is founder and CEO of, murfie.com, a new way to buy, sell and trade digital music in an online social music marketplace. He is also a co-founder of Capital Entrepreneurs.  Previously Matt founded Laminar Technologies, LLC, the developer of the TurboTap® line of beer dispensing products. Laminar was a 2005 winner of the Chicago Innovation Awards, and TurboTap was named a top invention by both Popular Science and TIME Magazine. Matt is a graduate of the University of Wisconsin-Madison with degrees in computer science and electrical engineering. He has been awarded thirteen US and international patents.
Other speakers:
Dennis Barnum,  MERLIN Mentors, Pitch & rePlay Wrangler
Dennis Barnum has over thirty years' experience in the high-technology and services industries, primarily in computer software and services. He holds a master's in nuclear engineering from the University of Wisconsin-Madison and participated in the MBA program at the University of Minnesota. He began his career at the Idaho National Engineering Laboratory. He subsequently spent several years with Control Data Corporation in Minneapolis in a variety of management positions in the domestic and international software and services divisions. Since 1986, Barnum has been involved in either high-tech startups or recovery of high-tech companies. He has founded several technology companies, and has led turnarounds of several others. He is active in the Merlin Mentors program and currently Director of Operations for Thalchemy, a UW-Madison inspired startup.
Susan Healy, Ascendancy Advisors
Susan Healy is the founder and principal of Ascendancy Advisors. Susan works with growth-stage, venture capital and private equity-backed companies to develop strategic and financial plans, negotiate financing, M&A and partnership deals and as an interim or part-time CFO.  Susan's background includes both investment banking and hands-on CFO experience. In 12 years at Goldman Sachs, Susan executed over $25 billion of M&A transactions and $6 billion in financings, including 6 IPOs. She has been the CFO of several companies, including Virent, a technology pioneer in biofuels, Lands' End, a $1.6 billion ecommerce and catalog retailer, and Cogentrix/East Coast Power, Goldman's electric power investments.  Susan holds a B.S. in Finance from Cal Poly and a J.D. from Harvard Law School.
Pete Chulick, Weightup Solutions
Pete is a cofounder and VP of Engineering at Weightup Solutions.  He completed a Masters in Electrical Engineering with a certificate in Entrepreneurship at UW-Madison. While working on his masters, he specialized in computer architecture and embedded systems. Pete has three years of experience as a research assistant designing equipment for power and structural health monitoring. While working for HGST, Pete performed failure analysis and prototype testing on solid state drives.
Rod Heller,  Energy Performance Lighting
Rod Heller has been an entrepreneur most of his life. Not always successful, (FoodUSA.com) but never giving up. He started Energy Performance Lighting as an energy efficient lighting company 15 years ago and has built it up to a successful design-build lighting company. Buildings he has relit include the State Historical Society and the Bradley Center. The company is rapidly turning into a lighting company for human health, productivity, and safety. Based on rapidly evolving LED technology and the discovery of a 3rd photoreceptor, a whole new sector for human health and light is evolving. To take advantage of this, he has created MedLumen, a lighting company for health care and the Midwest Lighting Institute, a non-profit to fund research and teach how to use light.  Rod holds a BS in Agriculture from UW-Madison class of '82
Chris Johnson, Pilot Training Systems
Chris Johnson is an Air Force Veteran, commercial pilot and certified flight instructor with a PhD in Industrial & Systems Engineering from the University of Wisconsin – Madison (UW) where he directs the UW Flight Laboratory that he built with research funding from the FAA in 2009. Dr. Johnson holds appointments in Industrial & Systems Engineering, Engineering Physics, the Department of Surgery and the Office of the Vice Chancellor for Research and Graduate Education where he serves and UW's administrative specialist, developing UW's drone program and advising on policy, integration and legal matters. Dr. Johnson is also President and Chairman of the Wisconsin Unmanned Aerial Systems (UAS) Advisory Board, a public-private sounding board for drone policy and integration in Wisconsin, as well as an innovation consultant for American Family Insurance Company where he serves as AmFam's resident expert, lead drone pilot, policy advisor and lead technical consultant for AmFam's drone program. Dr. Johnson is also Founder & CEO of PilotTrainingSystem.com, an online flight training resource and commercial drone operator under section 333 of the FAA Modernization and Reform Act of 2012.
Bob Lindner, Earthling interactive
Bob Lindner began his data science career in astrophysics, leveraging machine learning to help comb through vast quantities of telescope data of the distant Universe. A native of Wisconsin, Bob completed his bachelors degree in Math and Physics from UW-Madison. He next earned his PhD in physics from Rutgers University, then spent time in the UW-Madison Dept of Astronomy as a postdoctoral researcher. After his postdoc, Bob began pursuing data science in the private sector and is now Senior Data Scientist at Earthling Interactive in Madison, WI, and Chief Innovation Officer at Veda Data Solutions.
Vince Mele, Digital Numismatics, LLC
Vince Mele is a principal of Digital Numismatics, LLC, a blockchain consulting company based in Madison serving clients worldwide. He is formerly the COO and General Counsel of Armory Technologies, Inc., which in 2011 provided the first open-source, enterprise-ready Bitcoin wallet emphasizing security. Vince has advised clients on blockchain matters in the United States, United Kingdom, Sweden, Greece, and Russia.  Vince is also a practicing attorney focusing on environmental, utility, real estate, and administrative law. He specializes on issues related to residential and commercial real estate transactions, energy and capacity markets (MISO), high-voltage transmission lines, renewable energy (PURPA), and hazardous substances (CERCLA/RCRA; Wisconsin Spills Law).
Andy Nere, Thalchemy
Andrew received his Ph.D. in electrical engineering at UW-Madison.  Prior to co-founding Thalchemy, his research on neural networks and brain-inspired computing appeared in conferences proceedings and journals. Andrew co-founded Thalchemy at the end of 2012 with the ambition of using his research to expand the capabilities of smartphones, wearables, and other sensor-enabled devices.  Andrew leads both the product development team as well as the intellectual property advancement of Thalchemy.
Ilana Nankin, Breathe for Change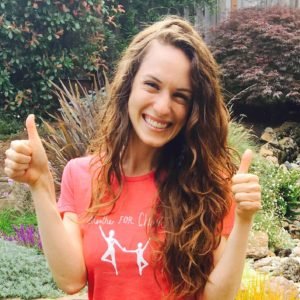 Ilana Nankin is Founder & CEO of Breathe For Change, an organization that aims to improve the health and well-being of teachers, students, and communities through wellness practices like yoga and mindfulness and community building. Ilana is a passionate teacher educator, a change agent, and a yogi committed to creating a more socially just world.
After receiving her B.A. in Psychology and Education at University of California-Berkeley, Ilana became a pre-k teacher and an early childhood education instructional coach in San Francisco. Ilana left the Bay Area in 2012 to pursue a Ph.D. in Curriculum and Instruction at the University of Wisconsin-Madison which she completed in 2015. Apart from here work at Breathe for Change, Ilana has taught, supervised, and mentored pre-service teachers, conducted educational research, and led wellness and yoga trainings. She served as a professional development consultant for the NYC Department of Education, and as a teacher researcher at Sesame Workshop and the Joan Ganz Cooney Center.
Russ Rymut, NoBo, Inc
Russ Rymut is the founder and CEO of Nobo, a company that creates tools to help trainers understand their athletes; clinicians understand their patients; and consumers understand themselves.  By bringing new insights into the human body, Nobo improves health and performance.  Russ uses his passion for health technologies to build new IT and biometric sensing systems that solve real health problems, and his expertise is backed by more than 25 years in the healthcare industry.  Prior to founding Nobo, Russ worked for both Honeywell Life Care Solutions and GE Healthcare, among other positions in the healthcare and medical technologies fields.  Russ earned his degree in electrical engineering from Marquette University in Milwaukee, WI.
Paul Ryznar, Light Guide Systems/OPS Solutions
Engineer, inventor and entrepreneur Paul Ryznar created Light Guide Systems and is the founder, president and CEO of Novi, Mich.-based OPS Solutions. Prior to Light Guide Systems' invention in 2005, he held senior management roles at Detroit Diesel and Bosch, as well as vice president of production technology at Energy Conversion Devices—more than 30 years of manufacturing experience.  Light Guide Systems uses proprietary software and high-powered projector systems to guide and confirm completion of complex tasks. From assembly to quality control to training, this technology provides the visualization, traceability and flexibility. Light Guide Systems have been installed in leading automotive manufacturers (including Fiat-Chrysler Group, Daimler AG and Johnson Controls) as well as for applications in aerospace, heavy equipment and health sciences.  Ryznar earned both an engineering degree (BSME) and an MBA from the University of Michigan.  Notwithstanding his academic choices, Paul has Badger ties:  his Father is a UW-Madison Alumnus.
Taralinda Willis,  Curate

Taralinda is the cofounder of Curate, an online data company powered by artificial intelligence. At Curate Taralinda leads customer acquisition, strategy, and operations. Taralinda completed her bachelors degree in kinesiology from UW-Madison and went on to earn her MBA at UW-Whitewater. Taralinda has experience in large scale project management overseeing the creation of a $94M multi-use facility, sales and account management at a performing arts venue, and customized client solutions as the owner of a consulting business. Taralinda uses her passion for helping clients grow their businesses by identifying opportunities for artificial intelligence which improves results and filters irrelevant content from the internet at large.
Susie Younkle, MERLIN Mentors
Susie Younkle is Program director for MERLIN Mentors.  In this role she coordinates the organization's 100+ volunteer mentors and its dozens of active mentor teams that assist entrepreneurs.  Younkle also enjoys helping start and grow businesses with particular focus on the financial aspects of startups.  She currently manages accounting for Murfie, Inc. and the Forward Festival.  She was previously controller for Laminar Technologies, a Chicago-based maker of the patented TurboTap device for pouring draft bee in a fraction of the time of normal taps.  previously she served as an analyst at a consulting firm specializing in intellectual property valuation.  Younkle is involved with several non-profit organizations including the Memorial Union Building Association where she serves as Finance Committee Chair, the Madison Public Library Foundation and the Junior League of Madison.  She is a graduate of the Wisconsin School of Business.