Our signature pitch session is now the MERLIN Pitch & rePlay
Musical chairs for entrepreneurs … but the music doesn't stop and no one is cut out of the process.  20 tables, 20 entrepreneurs.
The Pitch & rePlay has proven to be an extremely successful event, as several local startups have used this forum for their initial pitch to the startup community.   The purpose of the Pitch & Replay is to hone your pitch in a friendly environment and develop useful contacts as you move forward. Use this time wisely to focus on the pitch, get as much feedback as possible and to gather contacts for follow up discussion. Your pitch should cover who you are, your vision, what problem you are addressing, how you intend to solve it and how you will sustain your vision.
The format is simple. You start at an initially assigned table (you'll get the table number when you check in for the Summit). You have 15  minutes at the table, 7 minutes to pitch, 7 minutes for feedback, 1 minute to move to the next table. If things go well, you should be able to deliver 5-6 pitches to a very diverse, helpful audience.  This will be a very full, very active event.  Those pitching must make sure you are prepared to speak above the din. A Powerpoint is useful, but not necessary (you must provide your own laptop). We ask that only 1 person present, but you can have additional team members with you (separate registration required). We encourage everyone to attend as much of the session as possible, as the event is very informative.
If you have questions contact Dennis Barnum
NEW THIS YEAR:  Applicants selected to present must check in on the day of the Summit not later than Noon at the registration desk.  Any presenter not checked in by the deadline will lose his/her presentation slot and a standby applicant will be substituted.
… And… The 2016 Entrepreneurs selected to pitch are…
D& E Manufacturing Consultants   Samuel Enerson
At D&E Manufacturing Consultants, we work with many companies across multiple industries to increase their profitability through innovative system (re)designs and industrial engineering best-practice implementation initiatives.  For a company to be a potential client, they just need to make a tangible product, or have a socio-technical system which involves people and/or technology.  We break down their current system into it's pieces and reorganize these pieces into a more streamlined system, ultimately saving them the resource, or resources, that they deem the most pivotal to their success.
EW Panel – Chunhua Yao
EWPanel uses advanced nanotechnology to harvest ambient mechanical energy from the environment or activities of the human body (eg. vibrations from a truck). EWPanel's patented power boards generate electricity used to charge low-power electronics such as RFID chips, temperature sensors, and LED lights. EWPanel's power boards can be incorporated into a variety of materials to allow for self-contained power generation in remote applications without being limited by battery life or access to electricity. EWPanel is currently establishing partnerships with potential customers to develop its first commercial application.
Curate – Taralinda Willis
Curate's Web-Scraping-as-a-Service platform combines artificial intelligence and automation technologies to deliver comprehensive answers to the most pressing business intelligence questions. Curate streamlines the laborious process of manually searching the internet at large for  information and sales leads. Curate provides contextually relevant answers combining multiple data sources to integrate with existing workflow.
Rally Energy makes and sells caffeinated mints.
Mobile Mesh Events (MME) connects audience participants with the first In Person, face to face App dedicated for Interactive Event Activities for networking, icebreakers and team building.  MME are a series of in-person, facilitated games and activities that mesh social interaction with mobile devices, focused on building relationships in fun and engaging ways.  The meshing of people, process and technology creates an experience that your participants will enjoy and remember for years to come!
Beginning stage startup. Neighbrily is an IOS & Android application with a web interface., providing a user-friendly platform for neighborhoods and communities to create, connect and promote their "neighbrily" events.  Events are entered in by users and displayed using a map with pin locations and a listing of events by date. There is not a platform that draws you into all of the great events that are happening in your neighborhood with a focus on helping you be an active, involved, and good neighbor. If you want to know what's going on in your neighborhood, you need Neighbrily

MND was recently formed in Wisconsin to address a lack of care access for individuals living in rural Wisconsin. Motivated by the compassionate delivery of patient-centered care, MND was created to provide underserved areas with access to specialists who conduct Nerve Conduction Studies (NCS) and Electromyography (EMG) tests. These tests are not offered in many rural Wisconsin hospitals and clinics due to the specialized nature of the test and lack of certified physicians and technologists in the market. MND plans to operate a mobile testing service and travel to various clinic and hospital locations with the supplies, equipment, and licensed specialists necessary to address this gap in rural Wisconsin healthcare.
PAWS- Pet Auto Webcam Surveillance   It's a BABY MONITOR in your CAR for your PET!  The app on your phone connects to the webcam so when you are out of your car you can see/hear/talk with your dog.  It provides a CONSTANT VIRTUAL PRESENCE.
TurnoverApp automates the move in/out process for property managers and service providers.  When a renter moves out, the units need inspection, maintenance, painting, cleaning, carpet cleaning, furniture staged and a final check.  TurnoverApp let's the property manager click that the unit is checked out and starts releasing the units in order to the service providers.  The service providers simply look for the next green unit and click in and click out.  Everyone knows the status of the unit in real time.  It saves time, money, pile up, delays, frustration and chaos.
Squirel is a location-based, two-sided marketplace where chefs share their homemade food to neighboring foodies. Squirel's curated chefs create a profile and list their menu of ready-to-eat cuisines. Customers select and purchase a meal, which is hand delivered to their selected location. Squirel's go-to-market strategy is to emphasize unique and authentic cultural cuisine (e.g. Korean, Hispanic). Squirel is currently in a friends-and-family beta, and is growing 20% week over week.
1myVote is a free, non-partisan voter smartphone app available on iTunes & GooglePlay.  The 1myVote app profiles candidate information on the Presidential, Governor, and Senate races nationally and down to the local level here in Wisconsin, including state senate, state assembly, and Dane County races.  We started with 80 downloads in January 2016 and in currently have over 1200 downloads.
MOSAIC – Chioma Amegashie
MOSAIC is a unique online shopping destination for the modern global enthusiast, borne from the love of travel and a strong appreciation for unexpected treasures across cultures. MOSAIC mirrors our world. Through our website www.shopmosaiconline.com and our blog, we seek to celebrate global artistry, to connect customers with great product and to inspire creativity.  We scout vibrant, international meccas in our quest to hand-pick unique items of unparalleled quality, decadent materials and creative design. We focus on the design strength of a destination's artisans and emerging talent to offer the very best in distinctive global chic. Each MOSAIC item makes a timeless fashion statement, tells a unique story and evokes the senses.  MOSAIC stocks timeless, primarily handcrafted, premium quality, highly differentiated, travel-curated, key item limited supply accessories, jewelry, handbags, home accents and global gifts with a unique perspective, coupled with unparalleled customer service and signature touches to drive repeat purchases.  MOSAIC's www.shopmosaiconline.com niche is female consumers who are inspired by global design and craftsmanship. She is female, 25 and older, college educated, professional, conscious and loves unique pieces to build her wardrobe or for gift-giving. She is also a travel enthusiast and looks to MOSAIC to bring her the very best travel-curated assortment right at her fingertips. She enjoys the modern convenience of online shopping as she balances her busy life while time-crunched, and looks to MOSAIC's expertise in helping her find timeless statement pieces, embracing her individual, signature style. MOSAIC's founder Chioma Amegashie is a twenty-year seasoned retail buyer.
Rabble – Preston Austin
Rabble's open source platform MUSICat makes it possible for libraries to collect and share local music online. Using MUSICat, libraries license albums directly from musicians and compensate artists for their work. MUSICat sites share streams and downloads, and engage communities with richly connected media and information about local artists.  Community Engagement is perhaps the dominant trend in public libraries today, which are transforming themselves into hubs for creative activity. Yet libraries lack ways to share the fruits of that creativity online. MUSICat harnesses the energy of creative community engagement and brings it into the digital realm.  Rabble has partnered with five exciting libraries to develop MUSICat. Madison's Yahara, Edmonton's Capital City Records, Seattle's PlayBack, and Nashville's BoomBox are all current partners, and later this year, we'll bring Portland, Oregon on board.  After Portland's release, MUSICat's beta platform will be complete. We'll publicly launch MUSICat as a subscription service in the Summer of 2017, and later that year openly release a standalone DIY toolkit so that any library can add features to our platform. We expect to sign up 9 new libraries by the end of 2017 and then double our rate of growth annually through 2021, signing up about 200 libraries within 5 years.Kelly Hiser, CEO and co-founder, is a PhD musicologist and well-connected in the library community. Preston Austin, co-founder and Technical architect, is a seasoned entrepreneur and architect. Bill Blondeau, Technical Lead, has decades of programming experience.
JangoBio,LLC – William Frederick Kohl
We are develop regenerative cell therapies that restore hormonal balance in aging individuals. This is a novel modality to improve healthspan. Utilizing recent technological advancements in stem cell technologies, we can restore the body's natural ability to maintain its original youthful hormone levels and as a result, postpone and treat many age related diseases. JangoBiotherapy will restore a person's overall health and well-being, while additionally mitigating or treating over 150 age-related diseases in both men and women, such as Alzheimer's and Type II Diabetes. These treatment markets are valued in the billions of dollars per year, in the US alone. Jangobiotherapy also will find utility in pet and livestock markets.
We make password management accessible to the everyday user. Stashword is a password and digital vault to store passwords, credit cards, notes etc items.
Mapalife – Rebecca Easton
Founded by two Wisconsin Evening MBA students, Mapalife.com seeks to improve the entire memorial process when a loved one chooses direct cremation (the deceased is immediately cremated with no memorial service prior to cremation). While consumer trends signal a sustained shift in funeral preferences, the funeral industry has been slow to adapt with innovative ways to celebrate a loved one.  The main product of the company is a geo-pin-based online memorial that adds traceability and significance to the final resting place of a loved one. It also aims to add value early in the funeral process by being a pre-cremation informational resource. Longer term, Mapalife.com plans to use its user-generated data to partner with popular scattering locations – giving venues a platform for offering memorial "packages" outside of the traditional funeral home and cemetery locations.
Connected – Keith Jackson
People nowadays have many moving parts in their day-to-day lives. There is work, school, social life, family or other personal responsibilities. It's so easy to get consumed in our day to day lives that maintaining personal relationships can become a bit cumbersome, or even almost non existent. It is easy to wake up, go to work or school, go to a mingling event, then go home to sleep and repeat. Over time this is a pattern. In this repetition, it is quite easy to forget to contact family and/or friends whom you cherish, have made fond memories with and love. Generation to generation technology has proven to be the primary source for maintaining social relationships, resulting in shifting from more personal to virtual connections. Let's face it, technology is a huge part of our everyday lives and it's not going away. Let's accept this and use what we already have at our fingertips to create something that will serve a greater purpose, ensuring we stay connected with the ones that matter the most. Thus Connected is born!  Connected is a mobile app that will allow you to stay in consistent contact with people that matter by having custom reminders, which can be assigned on an per contact basis, and by tracking what ways a user connects with a contact (i.e. texting, phone calls, chatting, voice recording, etc.) the most. This app provides analytical data to the user and can suggest best times to connect/reconnect with someone that matters.
BioMech Processing engineers turnkey waste management systems. BioMech's systems process food waste into organic fertilizers using living organisms, allowing farms, municipalities, and commercial facilities to profitably and sustainably convert local waste on-site. Organic waste processing currently lacks a profitable solution, but accounts for $25B of the $75B overall waste management industry.
SolidFlux Lighting wants to make upgrading exterior lighting to LED easier, less expensive, and a higher quality process for the customer. We want to make the process easier by offering a true turnkey solution that is especially valuable to a customer with locations. A few companies offer "turnkey", but most of the time they ignore pole painting/replacement, arborist work, and financing. We also have been able to been able to reduce costs significantly by purchasing directly from a manufacturer rather than going through traditional distribution channels. Finally, we offer a higher quality service by being able to provide comprehensive surveys, lighting design, and infrastructure maintenance that most other electricians will ignore.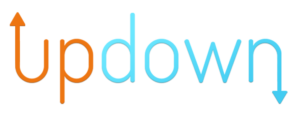 Updown is a C Corp. founded in Madison, WI in 2015. We help people achieve their fitness goals by delivering a personalized, engaging, and integrated fitness experience with our full-featured app Updown Fitness. Updown is powered by a proprietary algorithm that learns from users to personalize their workout experience.  Updown partners with gyms nationwide to grow our user-base through a unique co-branding distribution model. We've kicked off pilots with Gold's Gym, Fitness 19, and more. We make money with a freemium model, charging end users for a premium service (which gyms can upsell as part of their membership package and we take 50% revenues) and through advertising.