The MERLIN Pitch & rePlay Returns
Musical chairs for entrepreneurs … but the music doesn't stop and no one is cut out of the process.  20 tables, 20 entrepreneurs.
The Pitch & rePlay has proven to be an extremely successful event, as several local startups have used this forum for their initial pitch to the startup community.
The intent of the pitch and re-play is to give entrepreneurs the opportunity to pitch their idea in a non-competitive environment and get immediate feedback on their idea from multiple people. The competitive environment of most pitch events limits the feedback to a few questions from the judges and focuses almost solely on the "winners". We want all participants to get the chance to perfect their pitch and get helpful feedback on that pitch. Participants range from individuals who have been thinking about something, to actual companies preparing to go into the investor arena for funding.
Prospective participants must apply as seating is limited. Although having an existing entity (for profit or not for profit) is not a requirement, those who apply should have thought through the problem they are addressing, their solution, how they intend to build a sustainable business and how their skills and experience rise to the task of executing the project
Specifically a good pitch should cover:
who you are
what problem you are addressing
how you intend to solve it and
how you will sustain your vision.
The format is simple. You start at an initially assigned table (you'll get the table number when you check in for the Summit). You have 15  minutes at the table, 7 minutes to pitch, 7 minutes for feedback, 1 minute to move to the next table. If things go well, you should be able to deliver 5-6 pitches to a very diverse, helpful audience.
This will be a very full, very active event.  Those pitching must be prepared to speak above the din. A Powerpoint is useful, but not necessary (you must provide your own laptop).  Only one person may present, but you can have additional team members with you (separate registration required).
Summit attendees are your audience.  As part of MERLIN's hosting this event there will be a MERLIN mentor at each table.  That said, all Summit attendees are welcome and encouraged to take a seat at a table actively react to the pitches with questions and constructive comments.  This event is both very informative and enjoyable.
Applications Are Closed.  If you are interested in being on our waiting list, or otherwise have questions contact Chief Pitch Wrangler, Dennis Barnum
Applicants selected to present must check in on the day of the Summit not later than Noon at the registration desk.  Any presenter not checked in by the deadline will lose his/her presentation slot and a standby applicant will be substituted.
For 2017, the following entrepreneurs are pitching their ventures
Joshua Benner    Chief Technology Officer (CTO)   GrowthChart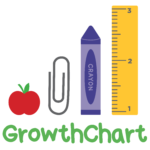 The importance of early childhood education is at the foundation of GrowthChart's mission to Make an Impact, Create Joy and Invest in Tomorrow. An early stage startup, we provide software solutions to preschools and daycare centers. By taking advantage of digital assistant integration via Amazon's Alexa and Google Home, we offer preschool teachers a hands free solution to documenting necessary events throughout the day. Preschool administrators then generate reports for accreditation programs and quality rating systems (such as YoungStar). GrowthChart generates revenue by charging daycare centers subscription fees on per student per month basis.
Jeff Lippert, Founder & CEO  StakeHaul
StakeHaul lets users create social bets between one another via its mobile app. Users can upload photos and videos to track the bet progress and can include a third-party judge to determine the winner of the bet.
The app is currently the highest ranked social betting app in the Apple App Store under the keyword ""betting,"" and ranked #3 for all betting apps. It has 25,000 downloads, an 18% conversion rate (App Store average is 5%-10%), a 12% organic growth rate month-over-month, and over 200 five-star ratings.
I am testing out selling branded apparel and connecting sports betting experts to sell their betting advice as revenue streams while legalization and regulation of sports betting is sorted out at the federal level. There is evidence that the estimated $100B sports betting industry on U.S. sports alone will be legalized in the next year. That industry figure goes up to approximately $500B when worldwide soccer matches and other global sports are included.
Chris Nwakalo,    COO,   PUSH
Imagine that instead of working out to an online fitness video that has generic and un-motivating music, you can do the same workout videos while listening to your favorite songs being played in the background! Well, at PUSH, we give people the ability to stream workout videos led by fitness influencers from around the country, while listening to the songs that they love.
We've developed a video production process and a technology that allows us to overlay mainstream songs from music streaming services on top of branded fitness videos. All in one seamless and motivating experience.
We are solving two problems. One, for instructors, and the other for consumers. For instructors, we partner with and shoot videos for fitness ""micro-influencers"" (people with 1,000 – 20,000 followers) who have their own following on platforms like Facebook and Instagram. We then share in the economics with them for the people that they bring onto the platform. For consumers, we help motivate them by giving them the ability to listen to their favorite songs when they workout. We also enable music discovery so that when they find songs they like, but have never heard of, they can add them to their music playlists, similar to what the app Shazam allows.
Ultimately, the musical component to our business is what helps get users through our front door. Our fitness influencers are what makes them want to pay to stay!
Seth Braddock,  CEO,  Kilter, Inc.
Kilter's premier fitness rewards program gives users $1 worth of rewards for every gym workout. Users who workout frequently can earn weekly and monthly rewards bonuses for going more often. Users can redeem their rewards for savings on items in Kilter's marketplace ranging from necessities like coffee and food to high end products and services like fitness passes, massage and apparel. Businesses utilize Kilter as a free advertising platform that drives increased exposure and sales, while promoting a healthier, fitter community.
Matthew Kee, Vice President, UpperRoom Technology


UpperRoom Technology's first product, Savant, is for professional money managers who invest in bonds.  Despite a bond market capitalization of $39 trillion, almost 50% larger than the stock market, bond managers currently have no easy way to determine which bonds to buy and sell. Savant acts similarly to Orbitz or Kayak which aggregates bond data and its proprietary algorithms recommend which bonds to buy and sell. Potential customers range from Tier 1 financial institutions to smaller or regional financial institutions. UpperRoom is launching Savant in Q3 2017 and has two investment management firms committed to beta test and three LOIs for full use after beta.
Allison Martinson,   Director of Operations,  1myVote
1myVote is a non-partisan voter education app for Android and Apple. It began as a way for busy people, like new parent and Chief Design Officer Emily Kuhn, to remain politically informed despite little time to do in=depth candidate and issues research. 1myVote launched local race information in select cities in Wisconsin and Minnesota in 2015. In 2016, 1myVote re-launched with local and state races in Wisconsin as well as federal races. During the 2016 primary elections, end user experience surveys and data analysis of user downloads helped 1myVote establish non-partisan polling results on par with national polling. App use from 2015-2016 more than tripled with users citing ease of use, simplicity of design. 1myVote is focused on trust, end user needs, and simplicity – three things wholly needed after the 2016 election cycle. Polling data for candidates and organizations is also included. 1myVote is a self-funded app with three paid employees and a total workforce of 15.
Kyle Treige,   Founder and CEO,  Moonshot Learning
Moonshot Learning creates case studies for high school teachers that crosscut traditional subjects such as biology, computer science, economics, law and many more to immerse students in a real-life context concerning an emerging technology: artificial intelligence, machine learning, 3D printing, CRISPR, quantum computing, blockchain, nanotech, IoT, big data, robotics, cloud computing, virtual and augmented reality.
Education's core purpose is to prepare students for the future; a future inherently shaped by technology. However, there is a deficiency in the coverage of emerging technologies. These topics are not readily accessible to teachers and there are very few resources that teachers can use to provide students with relevant, digestable learning experiences; this is the problem that we are solving.
This opportunity is analogous to coding eight to ten years ago; a socially necessary supplement to high school curriculum that has not yet been developed. Our model is predicated on quickly transitioning from first mover to market leader. Before an onslaught of inevitable competitors, we must retain high volumes of users through an exceptional learning experience, for free.
Our revenue comes from organizations, universities, tech companies, online education platforms, sponsoring case studies to target students predisposed to science and technology. It will be extremely difficult to compete with us when we affirm our position as market leader with a free product and sustainable relationship with sponsors; the key will be speed to critical mass. As social pressures increase and standards shift to mandate education of these topics, we will be perfectly positioned.
Olivia Wisden,  Founder,  Babette Travel
Babette Travel is a resource provider to help students and professionals find and plan their own international internship without the use of a placement program. Our goal is to provide all the necessary tools to plan your extended stay travel. These tools include direct postings of active internships, listings for accommodation options and basic visa information. In addition to resources and tools to plan your own internship, we wish to provide cultural information and useful tools for travelers once abroad.
Christopher S Patterson,  CEO,  Metisoft Solutions
Metisoft serves three roles in the startup community; affordable software development by local developers, CTO level guidance, and as a technical staffing agency for local developer talent.
As providers of affordable software development, we negotiate a fixed monthly payment with clients while deferring all bills over that fixed amount. Metisoft gives non-binding cost estimates, and then bills our clients hourly with a high level of transparency and communication based on the actual work needed. Deferred payments are then repaid as equal monthly payments after project completion or are converted into equity through negotiation or as a convertible note. This novel billing structure helps streamline a startup's cash flow while also providing them the development that they need for growth.
The second roll we fill is providing CTO level guidance to our clients by leveraging the 25+ years combined experience of our co-founders. We help startups avoid making hasty decisions now that could come back to haunt them later.
Thirdly, we help clients fill out their own development team by acting as a staffing agency to place our developers into the client's teams when there is a good fit. To accomplish this role we have a Rotational Program where our junior staff developers go through an extended training period working on live client startup projects and being mentored by our senior staff developers. At the end of this program, our local developers are ready to be placed onto a client's team and to be a product member of that team going forward.
Max Gartzke,  CEO,  Bar Bound LLC
A guy walks into a bar and asks, "What specials do you have today?"  The bartender replies "$3 Miller Lites."  The owner of the bar knows that special has increased Miller Lite sales by 400%, but does Millercoors know?  As someone who has worked in on-premise marketing for a major supplier the past three years I can tell you,  they do not.  At 30,000 feet the supplier only knows direct sales data per account, nothing about how their product is sold or marketed.  The alcohol industry as a whole generated $70 billion of revenue to suppliers in 2016, 25% of which is sold at bars and other on-premise retailers while suppliers spent hundreds of millions in on-premise marketing.  Bar Bound is here to bridge the gap between sales and marketing creating the first practical model to measure ROI in on-premise marketing at both micro and macro levels in real time.  With 89% participation in target accounts Bar Bound's MVP has been eye opening in our test market as on-premise retailers are thrilled with the value added to their businesses.  That combined with a full rolodex of great people within the industry, Bar Bound is primed to make a splash.
Laura Berkner,  COO,  Stimmi, LLC
Stimmi's SaaS platform allows for parents to create a virtual database that centralizes information for non-verbal autistic individuals. Parents create a Stimmi portfolio with personal information and videos that explain the needs of the non-verbal individual and how they communicate. Parents then share this information with a network of caregivers. The entire network communicates about the individual through the platform to ensure consistency and quality of care. The individual's Stimmi profile is a living document that updates throughout their lifetime. Stimmi has won 6 awards and is recognized by the WI Autism Society as an essential innovative tool for autism.
Market: There are 880K non-verbal autistics individuals in the US. Our initial total addressable market is $212M annually. Our initial go-to-market serves parents and immediate caregiver of the 880K non-verbal autistic individuals in the US. According to the CDC, 1 in every 68 births in 2014 are diagnosed with autism spectrum disorder, a rate that's increased by 120% since 2000. 25% of individuals with autism are  nonverbal.   While Stimmi currently serves non-verbal autistic individuals, it will eventually expand to serve other  disabled population such as cerebral palsy (764,000 people), Rare and Genetic diseases (22M) and wheelchair bound (3.3M).  Revenue Model: Stimmi's revenue model is SaaS with a monthly subscription fee of $15 for each individual's account.
Alex Rein,   Managing Director / Founder,  Prairie Light Solar
Solar Renewable Energy Certificates (SRECs) represent the environmental attributes of solar energy.  They can be separated from the underlying electricity and sold into their own market.  This is unique among renewable incentive programs, as SREC prices fluctuate based on supply, demand and other factors, much like the stock market operates.  This also presents a challenge because the dynamics of these markets are not well understood even by many solar professionals.
Prairie Light Solar is a renewable energy finance advisory firm whose principal has structured and negotiated more than $135 million of SREC transactions.  We work with solar project developers, financiers, and asset managers on financial modeling for renewable energy projects.  We also offer consulting services to help these groups navigate SREC markets and optimize their project economics with this incentive.
Danny Livermore,   Founder,   Gift Guru
Despite advances in technology, giving desirable gifts and celebrating important occasions remains a challenge for many people. According to National Retail Federation surveys, average shoppers have only completed half of their shopping by one week before holidays, citing "unsure what to buy" and "too busy to shop" as top reasons for delay. Approximately half are frustrated by basic aspects of celebrating important occasions including remembering the occasions and recipients' interests, researching gifts, and understanding if gifts will be liked.
Gift Guru is platform to assist in all steps of personal outreach and gift giving for important occasions in the lives of family and friends. Gift Guru addresses the four components required to effectively celebrate these occasions: outreach planning, gift idea research, knowledge of the recipient, and knowledge of the gift topic. By addressing each of these components, Gift Guru helps users make a great impression and give joy to their recipients at every important occasion.  Gift Guru helps users track the recipients and occasions they celebrate and determine how they would like to celebrate each occasion, from a gift to flowers to a personal visit. Based on the user's preferred method, Gift Guru provides reminders and assists in planning the outreach for these events. For gift events, Gift Guru will provide tools to help identify and evaluate gift ideas including a platform to collaborate with mutual friends on gift ideas, as well as interact with vendors who are experts in gift topics that require expertise.
Francisco Moya,   CEO and Co-Founder,   Pathogenomica Inc.
Pathogenomica uses DNA sequencing technology to detect microbes (pathogenic or not) in various samples. Our technology can: 1)  Identify all microbes using a single, fast and accurate test; 2) Estimate absolute quantities of these microbes in samples using patent-pending technology; and 3) Provide user friendly and customized reports. We help companies reduce risk, save money, enhance their brand and improve the quality of their products. Our goal is to help our customers prevent pathogen outbreaks, ensure the safety of their consumers and protect their sales.
OPPORTUNITY  Ensuring water and food safety is part of an ongoing worldwide effort. The US alone experiences more than 800 water and food outbreaks every year, resulting in more than 13,500 illness cases and costing the healthcare system close to $16.6B. Additionally, manufacturing companies responsible for microbial outbreaks can lose more than $15M in costs associated with shutdowns, recalls, lawsuits and negative public relations. Our solution is to ensure that companies producing and distributing water, food and beverage products implement the newest microbial detection technology. Customers are companies that routinely test for microbes to improve product quality and to ensure product safety. Yet, traditional tools are slow and limited to expected and known pathogens, endangering the safety of the end consumer and jeopardizing company sales.  Our extensive analysis will help companies build trust with customers; avoid shut downs; remain proactive in the event of contamination; and avoid expensive issues and negative public relations.
Trezy,   CEO / Lead Engineer,   Let's Pair

Let's Pair is aiming to bring developers together to level up. Pair programming is a huge boon for the software world but the pool of peers is usually limited to your coworkers and conference buddies. We want to expand that scope by creating a social network that facilitates pairing with peers around the world.  After we level up pairing, we want to move on to the technical recruiting game. While other platforms offer subjective popularity contests and niche tests to determine an engineer's skills, we intend to allow peers to rate each other. With this verifiable groupthink, we can provide a truly objective summary of an engineer.  However, we also have the opportunity to flip the script on the other side of tech recruiting by preventing the bulk messaging strategy that turns so many engineers away. We plan to make it easy for engineers to avoid recruiters all together should they so choose, as well as providing them with tools to give feedback to recruiters.
Alexander Coffin,    Co-founder,   Dunamis, LLC
Dunamis, LLC is driven to providing intuitive solutions to today's digital mayhem while maintaining our integrity to our customers and employees. Our product, wolfflow, will enhance a user's efficiency by saving their workflows and tasks into one easy-to-access place. This allows users to not only declutter their desktop but to save time switching between tasks and avoid unnecessary distractions. Based in Madison, Wisconsin, the Co-founders Jen& Alex plan to bootstrap in the initial stages until further financing is required.  Alex having a degree in Electrical Engineering and experience in Technology Sales will be the key driver in ensuring ample development of the product while overseeing the company's finances and daily operations.  Complementing Alex's tech-background, Jen will be focusing on the consumer side of the business drawing from her marketing and ad-tech background in Customer Success.
Ulysses Dinkins,   Founder,   UCHardChip, Inc.
UCHardChip produces sensor-embedded and communication-enabled personal protective equipment and supporting software for the construction industry.  The patent-pending products rely on sensors, voice-activated communications devices and micro-processors embedded in highly standardized hard hat suspensions, safety harnesses and other wearables.  The array of devices accommodates accurate interior positioning of workers, materials and tools with a necessary accuracy unattainable with GPS systems.
Broadly, UCHardChip products improve safety, productivity and quality in construction, among the most dangerous and least productive economic sectors in North America, one now also contending with labor shortages.  Specific UCHardChip applications include (i) sensing environmental conditions for safety hazards and for necessary conditions of certain work, (ii) sensing worker activity levels and biometrics which may indicate health emergencies, (iii) coordinating workers and the materials and tools they need in an often chaotic workplace, and (iv) enabling hands-free communications between workers, crew leaders and supervisors to resolve task uncertainty before work is performed incorrectly, all in real time and with the clarity that derives from the accurately identified location of each worker.
Real-time alerts, sensor data, worker ID's and worker locations are presented in mobile device dashboards.  UCHardChip software will also accommodate porting data to the most heavily deployed construction ERP platforms, generating the posts automatically wherever possible to minimize manual data entry.  UCHardChip founder Ulysses Dinkins has been a skilled construction worker for 13 years.  He has recruited an advisory council of experienced entrepreneurs and technical experts and has tentative commitment from major contractors to assist in field trials.
Eder Valle,   Owner,   Artesan Fruit
Artesan Fruit provides amazing artistic fruit centerpieces for personal chefs, executive hotels, and the performing arts industries. We also pride ourselves in creating an emotional and interactive fruit buffet table with personalized edible art for your wedding, private or business event.
Jessie Guo,    Founder,     FitYouAndMe
We are building an online platform to match motivating and inspiring personal coaches with athletes or workout enthusiasts. Think of us as match.com in the personal fitness industry.  Our vision is to build a supportive community that connects like-minded people in the fitness space, cut down inefficiency and make personal training more affordable than ever.
Marc LaPierre,  CEO and Co-Founder,  Clock'd
Clock'd allows food and retail service employers to effectively manage their workforce and instantly fill open shifts. Employers use Clock'd to schedule their employees, instantly post job openings to the Clock'd marketplace, fill open shifts on demand, and communicate with current staff and potential hires. Clock'd is a Madison-based company and is currently in private beta with 5 Madison restaurants and bars.