2016 Disruptive (r)EVolution Program
8:00 am Registration opens, continental breakfast
8:40 Welcome: Badger Startup Summit Co-chairs
Matt Younkle, Forward Festival Chair, CEO Murfie.com
Allen Dines, Executive Partner, WISC Partners
8:45 The Summit as a Microcosm of our Startup Ecosystem
This is the closest thing anyone will get to an annual meeting of the Madison Startup Ecosystem.  All the participating and supporting entities are here in spades and we've set it up to maximize your chances to interact throughout the day.
Preview of VenFair and Introduction of participating organizations
Preview of the Disruptive rEVolution Showcase
Preview of the entrepreneurs participating in the MERLIN Pitch and Re-Play
The Badger Startup Summit is all about building networks.  If you don't make several new connections today, we aren't delivering.  So to make that easier we start the day with highlights on where your best chances are to build your own network.
9:00  Disruptive (r)EVolution Showcase – Part I
You hear about them all the time.  Cutting edge ventures developing new approaches to customer problems by leveraging exciting new technologies. How are WI entrepreneurs involved in developing new products using technologies such as drones, blockchain contracts, machine learning, expert systems, Virtual Reality, IoT, wearables and more.?  This session will include a procession of WI entrepreneurs who are crafting their ventures in these new technology niches. These presentations will cover the space the company plays in and how it is differentiating itself from ventures elsewhere.
Moderator:  Susan Healy, Ascendancy Advisors
IoT – Using the Brain's Approach for Sensor Applications
Andy Nere (Thalchemy)
LED technology – Spotlighting LEDs: Semiconductor-enabled lighting innovations
Rod Heller  (Energy Performance Lighting)
Wearables suck – But they're starting to suck a lot less
Russ Rymut,  (Nobo, Inc.)
Drones – Data acquisition on the fly: Drones as the new IT platform
Chris Johnson (Pilot Training Systems)
10:15 Break
10:30   Disruptive (r)EVolution Showcase – Part 2
Manufacturing at the Speed of Light using Augmented Reality
Paul Ryznar (LightGuide Systems)
Using AI to make sense of the data firehose from the internet 
Taralinda Willis  (Curate)
Blockchain 101 – Consensus in a Divided World
Vince Mele (Digital Numismatics, LLC)
Data Science – Improving patient outcomes through deep learning enhanced EHR
Bob Lindner  (Earthling)
11:30 Keynote  – The accelerating disruption trend and what that means for key technology markets
Keith Witek is a Badger Comp Sci/ECE Alum, a lawyer, a veteran IT Industry executive and an out-of-the-box thinker.  Keith's executive suite experience at leading technology companies including Motorola and AMD  combined with his extensive legal background in technology transactions at make him the perfect speaker to address implications of technology disruption.
12:15 Lunch at the VenFair
The VenFair returns!  20 tables – the top 20 entities that define the Madison Startup Landscape – each one is here in partnership with a supporting host.  Grab lunch and pick a table: make this lunch session into your own movable feast touring the Madison entrepreneurial landscape.  Make the connections you need whether it be partners, employees, customers, investors, consulting skills. Watch for details and how to become a part of the Landscape.  Thanks to our table hosts that have sponsored their partner organization.  Each has skills and resources that complement Madison's high tech scene.
2:00 The MERLIN Pitch and Re-Play Welcome

Introduction by Susie Younkle, Program Director, MERLIN Mentors
Our signature pitch session returns but this year in partnership with MERLIN Mentors.  VenFair participation morphs into a speed dating event for Madison's newest entrepreneurs.  It's like Musical chairs for entrepreneurs but no one gets cut out of the process.  20 tables, 20 entrepreneurs.  Each starts at a different table of 5-8 attendees.  Rotate to the next table every 15 minutes – 7 minutes to pitch, 7 minutes of feedback and discussion.  See the Pitch & rePlay page for details.  
Updates from 2015 Pitch & rePlay alumni  – hear what last year's alumni have accomplished in one year.  Both of these companies were newly minted only months prior to the Pitch & rePlay last year.
Ilana Nankin, Founder, CEO Breathe For Change
Breathe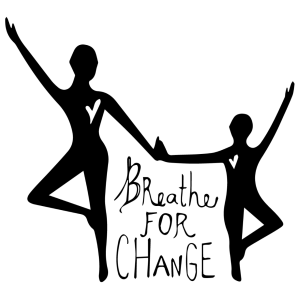 For Change is on a mission to enhance the health and well-being of teachers, students, and entire school communities across the globe. We offer the world's only 200-hour wellness and yoga teacher training specifically for educators, and support our teach
er graduates in leading wellness programs in their schools.
Pete Chulick, cofounder and VP of Engineering
WeightUp Solutions tracks weightlifting performance (e.g. repetitions, weight and form) via an innovative motion tracking solution purpose-built for weight training. The WeightUp platform provides real time quantitative feedback for both players and coaches.
2:15 The MERLIN Pitch and Re-Play begins
Chief Wrangler: Dennis Barnum, MERLIN Mentors, Director of Operations, Thalchemy.
4:15 pitch wrap-up
Dennis Barnum
4:25 pm concluding remarks/adjourn
Allen Dines, Matt Younkle
Move on to more Forward Fest events
The day is still young and the Fest has much more to offer. Next Up: @1403 for a reception with the University Research Park Community including Madworks Accelerator, the Law & Entrepreneurship Clinic and Madworks Co-working